Benefits of VMWS Membership
Career Development / Professional Networking
Develop your career and pursue your ambitions by taking advantage of our local, national and international network
Explore the VMWS Skills Matrix (a database of our members) to find mentors, connect with like-minded women and learn about research opportunities, leadership and project management
Take advantage of our job sharing and board member opportunities
Gain access to potential funding for your projects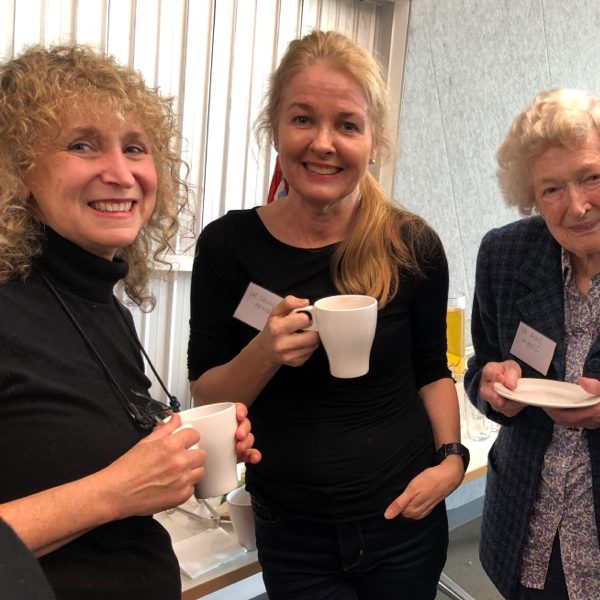 The VMWS is an advocate for women's health, women's rights, global health and ecological rights
Make your voice heard: we work closely with multiple stakeholders including local and federal government; you have the opportunity to make changes in a public health realm
Access the Australian Federation of Medical Women, our national voice for Australian medical women,  the Australian Women's Coalition and work collaboratively to advance the status of Australian women
Benefit from strategic alliances, such as Women's Health Victoria, AMA Victoria and the National Council of Women Victoria
We hold events that celebrate the medical woman
Learn about fellow colleagues who are forging their own unique paths
Conquer the challenges of balancing career and family
Continuing medical education and personal growth are important to us
Gain access to local, national and international seminars/conferences
Upgrade yourself by attending skills training workshops
We champion collegiality amongst medical women. We care about each other, support each other and promote each other's work.
We hold frequent casual coffee and pub meetups to commiserate about a hard day's work or congratulate a fellow medical woman on her success. We know what it's like to try to balance a personal life and the rigors of medical training and practice!
Membership is open to all medical women who reside in Victoria
Our membership levels are designed to fit you

Standard membership is open to AHPRA-registered medical practitioners
Non-registered medical practitioners are eligible for Reduced Fee membership
New graduates, doctors residing in rural areas and retired medical women are eligible for a Reduced Fee membership
Free membership is open to medical students

Experiencing hardship? Please contact us.
How Are Membership Funds Used?
We pay an annual fee from our subscription money to the Australian Federation of Medical Women. Currently this is $50 AUD. They in turn pay $10 USD per member to the Medical Women's International Association. So, by joining us, you become a member of all three groups.
MWIA run a number of international conferences, liaising with the United Nations and the World Health Organisation. Opportunities to attend meetings overseas come up regularly, some with financial support for younger members and students. We have a Young MWIA and Young AFMW subgroup for women graduates under 40 years.
Student subscriptions are kept as low as possible because we do not send a fee to AFMW or MWIA for them.
All of our committee members and students provide their services for nothing. Most of the events and newsletter production are organised by our wonderful volunteers. Often there is a small charge to attend events to cover hire of venues etc. Most are free to members.
We incur significant cost – time and money – updating and redeveloping our online web resources. Membership application and subscription payment are now online via the website.
We run events, support our committee work, and provide several email newsletters to every member each year. We also offer assistance and encouragement to all members and help with any difficulties they may be having in their work. We try to provide a mentor for those who would like one, if we can find other members who wish to help in this way. Our committee members are always available to answer questions and give advice.
We seek sponsors to help pay costs and support events, however we do not accept sponsorship from drug or tobacco companies. We pay directors insurance and not for profit organisation insurance to cover volunteers.
*Adapted from Dr Rosalie Cooper, 2020 VMWS Treasurer 
Membership Period: 1st July to 30th June each year.
Membership Period: 1st July to 30th June each year.
Student / Free
Membership
Membership Period: 1st July to 30th June each year.
With an VMWS membership, experience:
Career Development
Enjoy leadership development, networking & mentoring opportunities.
Professional Contribution
Become involved in key issues surrounding the health and wellbeing of women and children, in Australia and globally.
Special Event Access
Receive invitations to access and attend educational and social events.
Member Only Resources
Access to our members only discussion forum, directory, special updates and e-newsletters.
Interested in being involved?
We welcome new members and participation in VMWS activities.